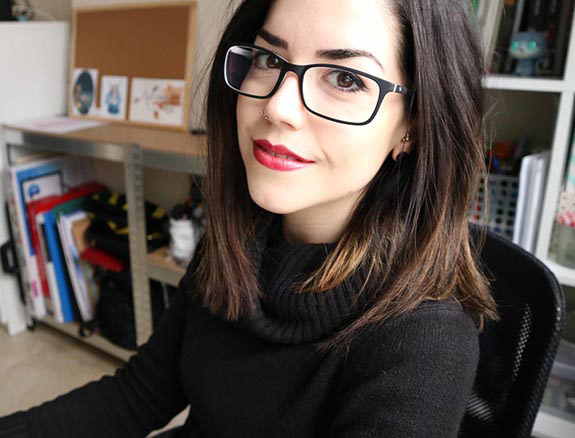 Hi! I'm Azahara Herrero, a Spanish artist currently located in Cambridge, UK

.
Hi! I'm Azahara Herrero, a Spanish artist currently located in Cambridge, UK.
My artwork is focused mainly on traditional techniques like watercolours, acrylics, colour pencils, etc. I also use digital techniques, combining both if I needed. 
I've been painting since I can remember, starting my art studies when I was seven in a local art academy. I decided to study History, as it is my other passion. After finishing my History Degree in the Autonomous University of Madrid (Spain) and specializing myself in Archaeology and Prehistory, I decided to also study Editorial Illustration in ESDIP, a professional Art Academy of Madrid (Spain).
After finishing the Editorial Illustration course I decided to join both of my passions making historical illustrations. And since then, I have been able to collaborate in several History projects like Historia 2.0 and Huevo Cósmico Editorial; and illustrating several Spanish historical books: "Belleza y Crueldad en la Edad Media" (Beauty and Cruelty in Medieval Ages), by María Luisa Bueno Domínguez; "Quiénes fueron realmente los vikingos: Un estudio sobre la historia y cultura del pueblo escandinavo entre los siglos VIII y XI"  (How were the Vikings really like: A study on the history and culture of the Scandinavian people between the 8th and 11th Centuries), by Laia San José Beltrán; "La Historia tras Outlander"  (The History Behind Outlander), by Laura Díaz Aguirre.
My personal artwork has been mainly focused around the female figure, mixing fantasy, realism and surreal art styles in ways that allow myself to express feelings to the viewer.
In the present, I'm experimenting with different art styles and themes. I'm also very into digital drawing lately, so my latest artworks have been made fully digitally.  
Follow me on my social media platforms to know more about my artwork!